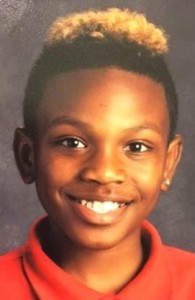 BROOKSIDE, DELAWARE (3/10/2016) An 11-year-old boy missing since Wednesday night was found safe this morning, New Castle County police say.
"DaRan Boyles has been located and is okay. He will be reunited with his parents shortly," Cpl. Tom Jackson said at 9:35 a.m.
Daran had left his home in the 100 block of Kenmark Road in the Todd Estates development about 2:10 p.m., after arriving home on the school bus.
After his mother reported him missing, county police searched the area but were unable to locate him, Jackson said earlier today.
"Due to his age, there is a concern for his welfare," Jackson said before the boy was found.