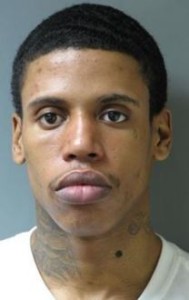 ELSMERE, DELAWARE (2/29/2016) Delaware State Police say a suspect has been arrested in connection with the robbery of The Smoke Shop on Kirkwood Highway west of Elsmere.
The robbery happened Feb. 7 at 1706 Kirkwood Highway.
Police said they identified Isaiah L. Taylor, 26, of Newark, as the man who robbed the store.
Warrants charged him with first-degree robbery, first-degree unlawful imprisonment and wearing a disguise during commission of a felony.
Police said Taylor was wanted for parole violation and he was taken into custody at his home by probation officers on Thursday.
Detectives searched the home and found evidence linking Taylor to the smoke shop crime, police said.
He was being held at Young Correctional Institution in Wilmington in lieu of $57,000 cash bond.
Smoke shop robbed at gunpoint near Elsmere