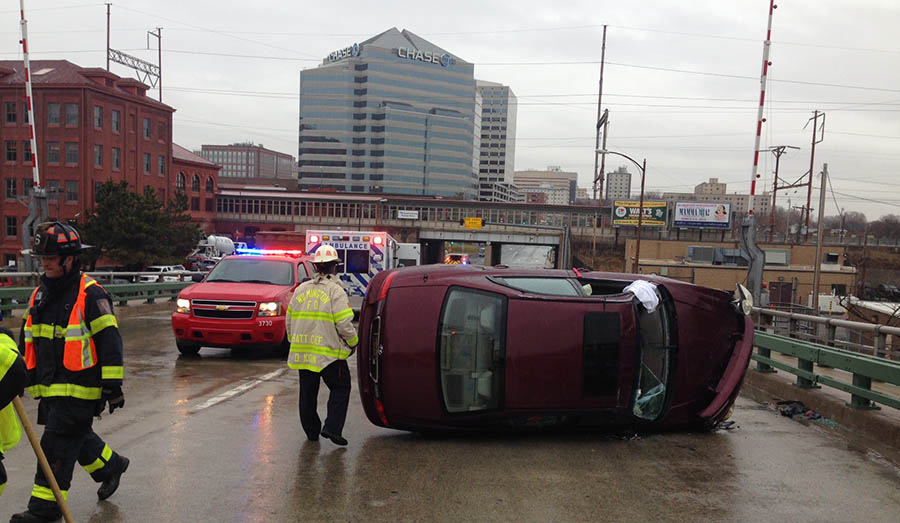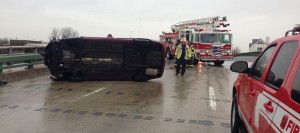 WILMINGTON, DELAWARE (2/23/2016) An overturned vehicle caused delays on the South Walnut Street Bridge over the Christina River this morning, according to reports from the scene.
The accident happened about 8:30 a.m. and Wilmington firefighters and police were still working to alleviate the traffic problems an hour later.
A 27-year-old woman who was driving the car was extricated by firefighters and taken by ambulance to Christiana Hospital for treatment of minor injuries.