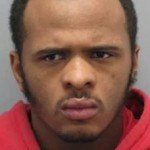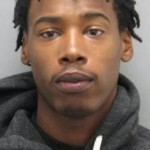 MILFORD, DELAWARE (2/23/2016) Three men facing charges in several other robberies across the state have been arrested in the armed robbery earlier this month of a Wawa convenience store, Milford police reported today.
The robbery happened about 11:40 p.m. Feb. 2 in the 900 block of N. DuPont Highway (U.S. 113).
Anthony Stafford-Jordan, 19, of Wilmington; Devon A. Thomas, 19, of Newark; and Kameron Scott, 18, of the Camden-Wyoming area, were taken into custody Wednesday by Delaware State University police in connection with another investigation.
Milford police charged them with first-degree robbery and related counts. All three were being held at Vaughn Correctional Center near Smyrna. Secured bond for Stafford-Jordan was set at $162,500. Cash bond for Thomas was set at $55,000. Secured bond for Scott was set at $180,000.
Delaware State Police had earlier charged the trio in the New Year's Eve robbery of the Waffle House Restaurant on U.S. 13 near Camden. State police said they initially went to DelState to interview Scott, who was wanted in connection with the Nov. 2 shooting of a 27-year-old man in the Beechwood neighborhood near Dover, when they noticed his clothing was similar to that worn by a man in video surveillance of robberies across the state.
State police said they charged Scott with attempted first-degree murder in the Nov. 2 shooting, and all three were charged by Dover and Camden police for robberies in those towns. State police said additional charges are expected in several New Castle County robberies.