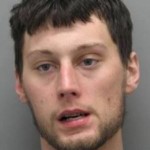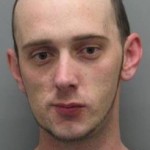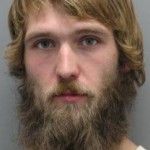 FELTON, DELAWARE (2/12/2016) Three men were charged with operating a methamphetamine lab south of Felton after one of them was arrested for shoplifting components used in making the drug, the Delaware State Police said Thursday.
The arrests happened about 4:15 p.m. Wednesday at a home in the 4600 block of Hills Market Road.
Police said Michael W. Baker, 24, had been arrested earlier in the day for shoplifting the items at Lowes in Camden.
When troopers and a probation officer went to the home for an administrative search, police said, Baker and two other men were standing in the garage.
Probation officers searched the garage and found equipment used in making methamphetamine and key ingredients of the drug, police said.
A search of the house found three shotguns, two rifles and ammunition, police said.
Baker along with Todd S. Plummer, 33, of Greenwood, and Christopher G. Divel, 25, of Houston, were charged with operating a clandestine laboratory, possession with intent to deliver a counterfeit controlled substance (meth), second-degree conspiracy, possession of drug paraphernalia and possession of methamphetamine.
Baker and Plummer also were charged with two counts of possession of a deadly weapon by a person prohibited.
Baker and Plummer were being held at Vaughn Correctional Center near Smyrna in lieu of $8,200 secured bond each. Divel was being held there in lieu of $6,100 secured bond.
The Department of Natural Resources and Environmental Control and the Little Creek Fire Company also responded to the home. Police said no evacuations or road closures were ordered as they determined there was no immediate hazard to nearby residents.