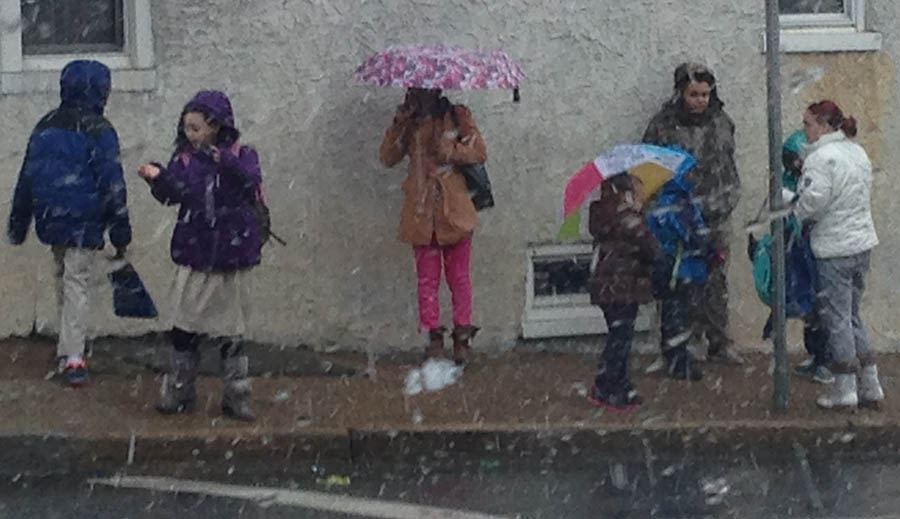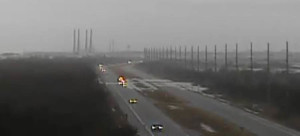 DELAWARE (2/9/2016) Another inch or two of snow is possible in northern Delaware this evening, with the temperature then dropping and the coldest air of the season arriving for this weekend, the National Weather Service says.
Meanwhile, coastal flooding that closed numerous roads will continue at high tide this evening, with additional beach erosion predicted.
By 7:20 p.m., the heaviest snow totals were in Hockessin and Pike Creek, with 2.7 inches measured. Much of lower Delaware had little or now snow, just rain.
A winter weather advisory is in effect until 2 a.m. Wednesday, the weather service said. A coastal flood advisory ends at midnight downstate and at 2 a.m. Wednesday in New Castle County.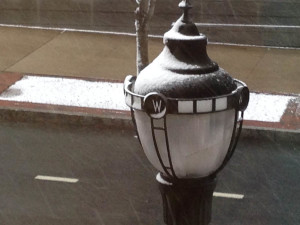 This morning, DelDOT reported southbound Route 1 was closed at Key Road south of Dewey Beach, and northbound Route 1 was closed at Fred Hudson Road north of Bethany Beach.
At 8:44 a.m., DelDOT reported  the Nonesuch Creek was flooding Airport Road near New Castle, just south of Interstate 95.
At 11:16 a.m., DelDOT reported flooding from the Indian River was over River Road between Layton Davis Road and Chief Road, in the Riverside area east of Millsboro.
Low temperatures will be in the teens Wednesday and Thursday nights, with Saturday night's low temperature predicted to be 2 to 5 degrees with blustery conditions producing a wind chill of 15 to 20 degrees below zero.