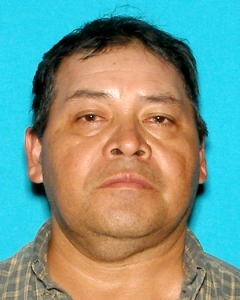 REHOBOTH BEACH, DELAWARE (1/16/2016) A 57-year-old Rehoboth Beach man was arrested for burglary after he arrived at the city's police station to report he had been assaulted by a man who pointed a firearm at him, authorities said.
The incident happened about 7 p.m. Thursday.
Police said their investigation found that Roberto Alfaro was intoxicated and had broken a screen door to enter a home on Sixth Street occupied by a male and female.
The male told Alfaro to leave, police said, then grabbed a pellet gun and confronted Alfaro, who advanced on him. An altercation left Alfaro with several injuries to his face.
Alfaro was charged with second-degree burglary, first-degree criminal trespass, criminal mischief under $1,000, , offensive touching and disorderly conduct.
He was being held at Sussex Correctional Institution near Georgetown in lieu of $7,500 secured bond.