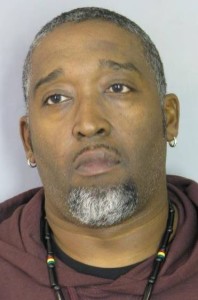 MIDDLETOWN, DELAWARE (1/16/2016) A trooper stopped a car for speeding north of Middletown and seized nearly a pound of marijuana from the vehicle after smelling a strong odor of the drug, Delaware State Police said Friday.
The incident happened on Route 896 (Summit Bridge Road) near Summit Bridge about 6:10 p.m. Thursday.
Police said they also seized $17,453 in suspected drug proceeds.
The driver of the 2004 Infiniti, Freddie J. Rembert, 49, of Delmar, was charged with possession with intent to deliver marijuana and speeding.
He was being held at Vaughn Correctional Center near Smyrna in lieu of $10,100 cash bail.
A passenger in the car, Devon Cannon, 26, of Smyrna, was found to be wanted on two warrants and was being held at Vaughn in lieu of $329 cash bail.