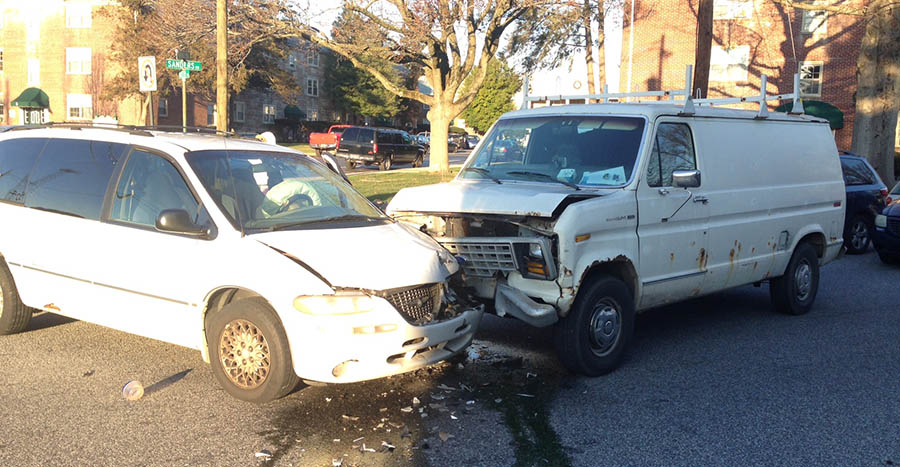 ELSMERE, DELAWARE (1/13/2016) A woman and two children were taken to Christiana Hospital after a two-vehicle collision in Elsmere this morning, according to reports from the scene.
The accident involving a van and a minivan happened about 8:30 a.m. at Sanders and Ruth roads.
The three injured were in the minivan. No injuries were reported in the other vehicle.
Elsmere police are investigating the crash.