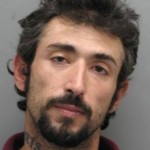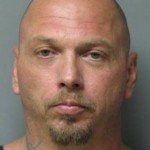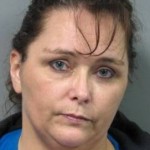 PEARSONS CORNER, DELAWARE (1/7/2016) Three people were arrested after a methamphetamine lab was found in a home, Delaware State Police said.
Acting on a tip, troopers and probation officers went to the home on Yoder Drive just after 7 p.m. Tuesday.
The officers conducted an administrative probation check on Jonathan Ditizio, 34, who is on probation from a 2014 robbery conviction, police said.
As they searched his bedroom, police said, they saw James T. Moore Jr., 41, of Dover, placing an active one-pot methamphetamine bottle on the floor.
Both men, as well as Lisa A. Moore, 46, who lives in the home, were taken into custody and the home evacuated.
Officers then searched the home with assistance from Little Creek Fire Company and the state Department of Natural Resources and Environmental Control.
Police, in a news release, said they found, "equipment and component mixtures of the manufacturing stages of meth along with key ingredients in making the drug."
The three were charged with operating a clandestine laboratory and second-degree conspiracy. They were being held by the Department of Correction in lieu of $16,000 secured bond each.
Police said no other evacuations in the area were needed but Yoder Road was closed about two hours.