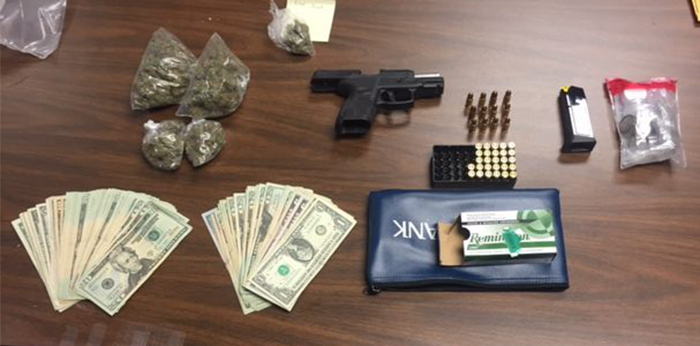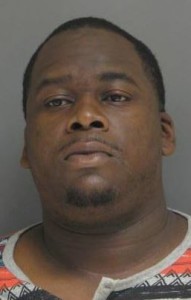 WILMINGTON, DELAWARE (9/25/2015) A 26-year-old Wilmington man on probation was arrested on drug and gun charges after officers stopped his car for failing to stop at a stop sign, Delaware State Police said Thursday.
The arrest of Jacquill Stovall came shortly after 1 a.m. Wednesday at East 36th and Spruce streets just outside the city limits, by members of the New Castle County Governor's Task Force, when they stopped a Ford Taurus he was driving.
Police said Stovall has a mandatory 10 p.m. curfew because he is on probation.
A search of Stovall found a loaded 9 mm handgun, 5.5 grams of marijuana and $650 in suspected drug proceeds, police said.
Officers then searched a second vehicle registered to Stovall, a Buick Lucerne, in the 1000 block of E. 11th St., police said, and found three bundels of heroin totaling .585 grams, 108 grams of maijuana packaged for sale, a digital scale, ammunition and $744 in suspected drug sale proceeds.
He was charged with two counts of possession with intent to deliver a controlled substance, carrying a concealed deadly weapon, possession of a firearm by a person prohibited and possession of drug paraphernalia.
Stovall was being held at Young Correctional Institution for lack of $80,501 secured bail.
The task force consists of state troopers and officers from the Division of Probation and Parole,
2 face drug charges after 575 bags of heroin seized