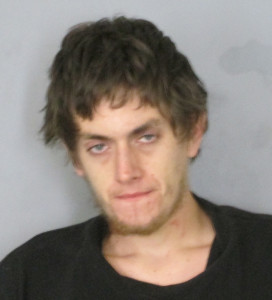 NEWARK, DELAWARE (9/21/2015) Two University of Delaware students captured a man Newark police charged with burglarizing their home.
The burglary was reported at 5:14 a.m. Sunday in the 100 block of Kristins Way.
When officers arrived, they found the occupants detaining John M. McCormick, 25, of Newport.
McCormick had entered the house through the unlocked front door, Lt. Bill Hargrove said.
"Once inside, while gathering items to steal, he woke up one of the residents. The resident yelled out to his roommates who helped in detaining McCormick until the police arrived," Hargrove said.
In addition to the two men who lived in the home, ages 21 and 19, there were guests present who also are UD students, Hargrove said.
McCormick was charged with second-degree burglary, two counts of theft under $1,500, possession of drug paraphernalia (hypodermic needle) and offensive touching.
He was being held at Young Correctional Institution in Wilmington in lieu of $5,800 secured bond.