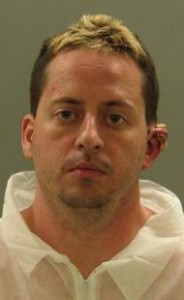 BRANDYWINE HUNDRED, DELAWARE (9/14/2015) A 34-year-old man was charged with attempted murder after two people were stabbed early Sunday in the Valley Run community, according to New Castle County police.
The stabbings in what police called a domestic incident happened about 1 a.m. in the first block of Butternut Court, near the Pennsylvania line.
Police responded when someone called 911 to report the stabbings with "significant bleeding," Officer First Class Tom Jackson said.
A female victim told officers she was in her home with an acquaintance when her ex-boyfriend, Nicholas Page, entered the house and came after them with a knife, Jackson said.
"The two victims fought with Page and were able to get away from him and flee the residence. One victim fled to a neighbor's house and called 911. The other victim fled to a nearby friend's house where he too called 911. The victim's 16-year-old son, who heard the incident and tried to intervene, was also able to flee the residence without any injury," Jackson said.
He said the injured man and woman were treated at the scene by emergency medical services and taken by ambulance to a hospital for wounds in their upper extremities.
Jackson said their injuries were not life-threatening.
Officers began a search of the area for Page and he was arrested at his home.
In addition to the attempted murder count, Page was charged with two counts of first-degree assault, two counts of reckless endangering, two counts of possession of a weapon during commission of a felony and endangering the welfare of a child.
He was being held at Young Correctional Institution in lieu of $237,000 cash bail.
2 brothers charged with attempted murder in Dover