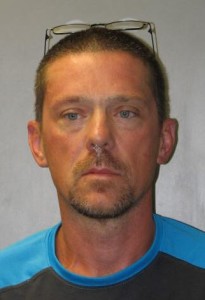 HARRINGTON, DELAWARE (9/10/2015) A 43-year-old Milton man was charged with fourth-offense driving under the influence, Harrington police said today.
Eric R. Pitts, of the 100 block of Atlantic St., was driving on U.S. 13 (South DuPont Highway) about 11:50 p.m. Friday when officers stopped him for going 52 mph in a 35 mph zone, Lt. Earl Brode said.
He said officers smelled alcohol and gave Pitts a field sobriety test.
Pitts also was charged with driving with a suspended or revoked license, speeding and failure to have registration card in his possession.
Brode said Pitts' earlier DUI convictions dated back to 1991.
Pitts was being held at Sussex Correctional Institution near Georgetown in lieu of $5,700 cash bail.
Harrington man sought after armed robbery in Dover