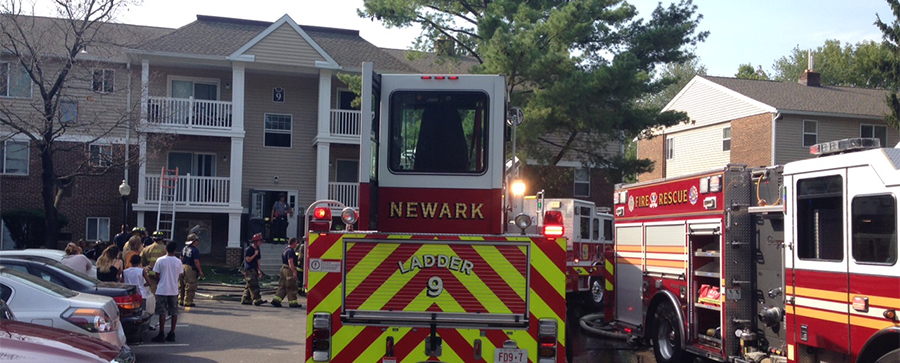 OGLETOWN, DELAWARE (8/30/2015) At least three people were rescued from upper balconies this morning when fire broke out at the Glen Eagle Village Apartments, according to reports from the scene.
The blaze at 9 Sandalwood Drive was reported at 9:21 a.m., with smoke showing when Christiana firefighters arrived. They found active fire in a second-floor apartment, according to the state Fire Marshal's Office.
The fire was caused by cooking materials on a stovetop, said Michael Chionchio, assistant state fire marshal. The fire was ruled accidental.
He said seven occupants in the building, which has 12 apartments, are being assisted by the American Red Cross.
Multiple other fire companies also responded to the blaze.
No injuries were reported.