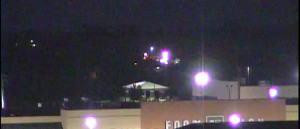 SMYRNA, DELAWARE (8/27/2015) A 43-year-old woman was killed early today when she jumped out of a truck her husband was driving on U.S. 13 south of Smyrna, according to Delaware State Police.
The woman killed was identified as Evelyn M. Whitley of Smyrna.
The accident happened about 1:05 a.m. on South DuPont Boulevard (U.S. 13).
Police said her husband, Michael E. Whitley, 46, of Smyrna, was driving a 2005 GMC Savana box truck southbound  in the left lane preparing to make a left turn in the turn lane south of Holly Hill Drive. As the truck was slowing in the turn lane, Evelyn Whitley reportedly jumped from the passenger's side door.
She then fell to the ground and was struck by the right rear dual wheels before her husband could stop the truck.
Evelyn Whitley was pronounced dead at the scene.
Police said they are still investigating the incident and the reason for her jumping out.
Southbound U.S. 13 was closed about four hours.
82-year-old man struck, killed on U.S. 13