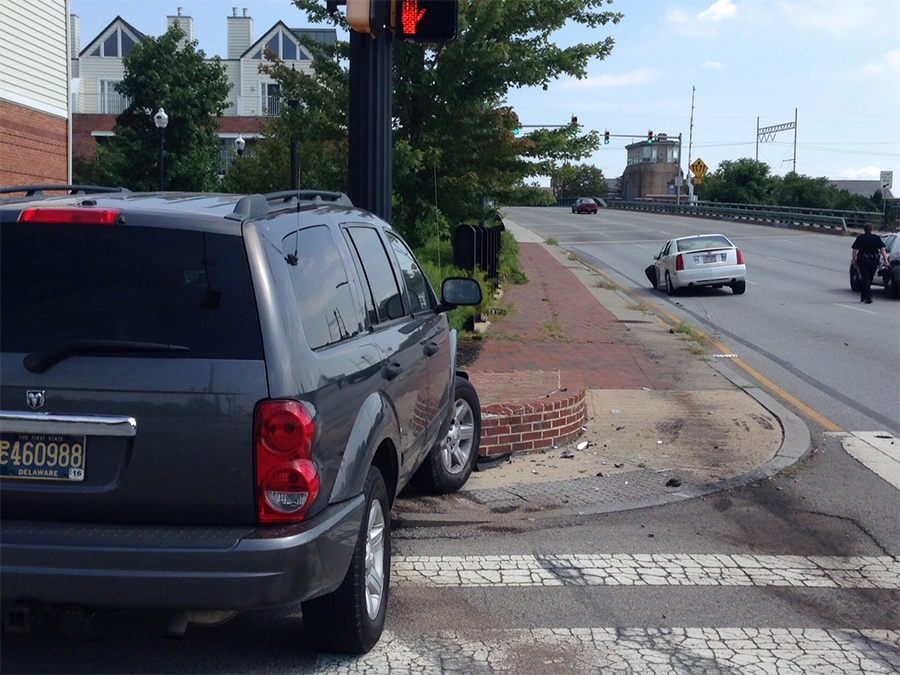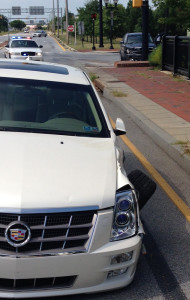 WILMINGTON, DELAWARE (8/9/2015) Three people were injured when an unmarked New Castle County police SUV and a Cadillac sedan collided this morning at A and South Walnut streets in Wilmington, according to reports from the scene.
The wreck happened about 10 a.m. as both vehicles were northbound on Walnut.
The Dodge Durango SUV ended up hitting a pole.
The officer driving the SUV and an elderly couple who were in the Cadillac were taken by ambulance to a hospital.
County police are on the scene investigating and delays are expected in the area until the wreckage is cleared.
New Castle County police testing body-worn cameras