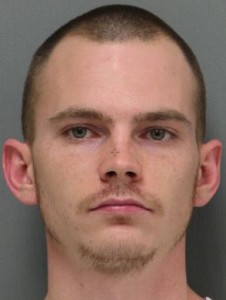 HARRINGTON, DELAWARE (8/2/2015) A 26-year-old Harrington man was charged with stealing $25,000 in brass fittings from a business and selling them for scrap, city police said.
Brandon S. Dolly, of the first block of Messicks Road, was arrested on theft and burglary charges.
An employee of an unidentified business in the 200 block of Clukey Drive reported that someone had stolen a large amount of the brass fittings from a storage area.
Police found that Dolly had sold fittings at several different scrap yards in the area, Lt. Earl Brode said.
Salvage yards are required to record driver's license information from those selling scrap, and it was that information that led police to Dolly, Brode said.
He was arrested at his home without incident and police also found Dolly was wanted for failing to appear in court on a traffic charge.
Dolly was arraigned and released on $2,550 unsecured bond.
2 arrested, 1 sought in thefts for scrap metal
Copper pipe stolen from Pike Creek home