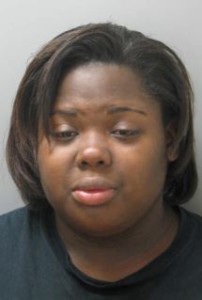 LAUREL, DELAWARE (7/30/2015) A 23-year-old Laurel woman has been charged with first-degree murder by abuse or neglect in the death of her 3-year-old daughter in April, authorities reported today.
Detoshia D. Spence was indicted Monday, according to the Delaware Department of Justice, on the murder charge as well as two counts of endangering the welfare of a child, two counts of second-degree child abuse and offensive touching.
Laurel police and fire crews and Sussex County paramedics were called to the 900 block of Daniel Street in the Carvel Gardens neighborhood at 7:17 p.m. on April 17 with a report of CPR in progress, according to Karl Kanefsky, spokesman for the Department of Justice.
The girl's death was ruled a homicide following an autopsy by the Division of Forensic Science.
Spence turned herself in to state police Wednesday. She was being held at Baylor Women's Correctional Institution near New Castle in lieu of $111,100 cash bond.
Day care owner indicted in death of 10-month-old boy