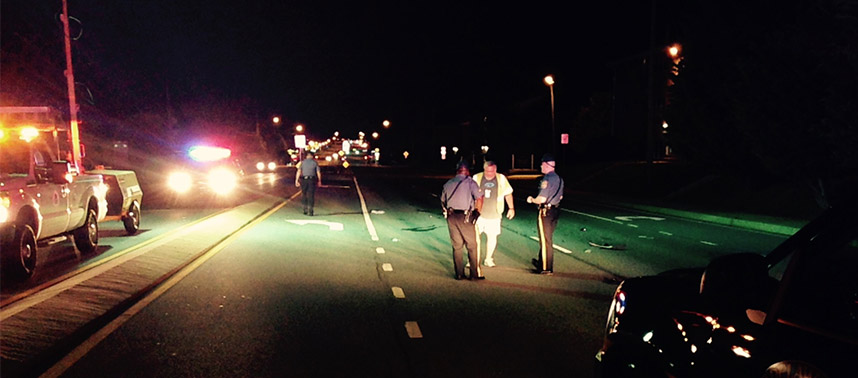 NEW CASTLE, DELAWARE (7/17/2015) One of two pedestrians struck in a hit-and-run accident on Route 273  west of New Castle has died, one of two fatal pedestrian accidents Thursday night, Delaware State Police said.
Gia Smith, 37, of New Castle, died of her injuries at Christiana Hospital.
Police said they are looking for a silver 2007-2011 Nissan Altima with heavy front end damage.
Anyone with information is asked to call Master Cpl. John Forrester at 302-365-8485.
The accident was reported about 10:30 p.m. west of Edinburgh Drive, near the Georgetown Manor Apartments.
Police said Gia Smith and Lisa Smith, 32, also of New Castle, were attempting to cross the westbound lanes. As the two women stepped into the roadway, they were struck by the silver vehicle.
Both women landed in the roadway and the vehicle fled west on Route 273 (Christiana Road).
Gia Smith was treated at the scene by New Castle County paramedics and taken to Christiana Hospital along with Lisa Smith, whose injuries were described by police as not life-threatening.
Christiana Fire Company also responded to the scene.
The road was closed as police investigated.