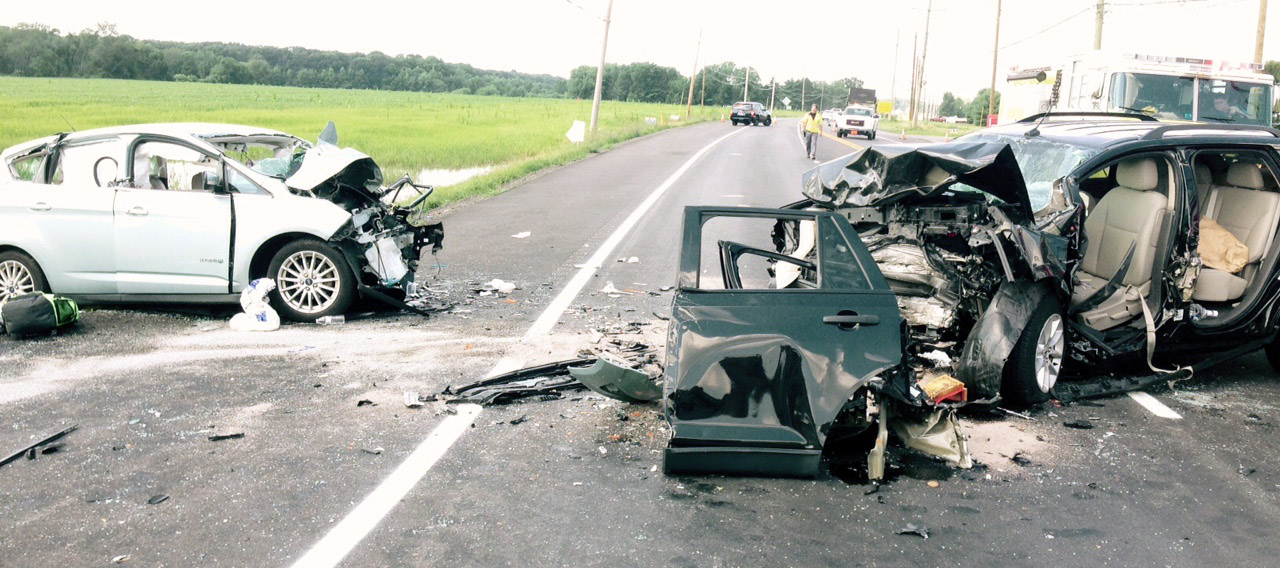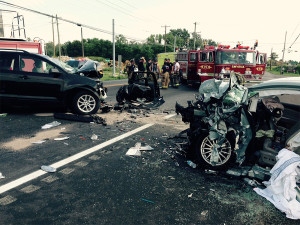 MIDDLETOWN, DELAWARE (7/11/2015) A 66-year-old Newark man was killed and a mother and daughter were injured in a crash north of Middletown this afternoon, Delaware State Police said.
The accident involving two vehicles happened just before 3 p.m on Summit Bridge Road (U.S. 301) at Marl Pit Road.
The Newark man, driving a 2013 Ford Edge, was northbound on U.S. 301 approaching the intersection when the car drifted across the double center lines into the southbound lanes.
The Edge collided nearly head-on with a southbound 2014 Ford C-Max Hybrid, driven by Stephanie L. Macadam, 44, of Baltimore. Both vehicles came to rest in the southbound lanes.
The Newark man had to be extricated from the vehicle by firefighters and was taken by ambulance to Christiana Hospital, where he was pronounced dead. His name is being withheld by police pending notification of next-of-kin.
Macadam and her 16-year-old daughter also had to be extricated from the wreckage, police said. Both were taken to Christiana by state police helicopter.
Macadam remained hospitalized this evening in serious condition, police said. Her daughter was in stable condition with injuries not life-threatening.
Police said all involved were wearing seat belts.
Summit Bridge Road was closed about 2 hours between Marl Pit and Boyds Corner roads as police investigated and the wreckage was cleared.