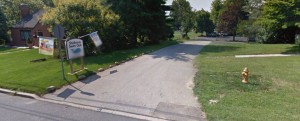 BRANDYWINE HUNDRED, DELAWARE (7/6/2015) A fire July 4th at the Shellcrest Swim Club in Brandywine Hundred was arson, authorities said, and destroyed American flags and pool furniture.
The club reported on Facebook that "an individual(s) entered the Shellcrest pool grounds and committed arson damaging our beloved pool. In all, every table and bench on the pool deck was destroyed, along with 18 umbrellas, our swim team banner, the social calendar, our whale flag and 2 American flags that were on the front gate. Also, the bench that separated the two pools, along with all the lounge chairs in that area were completely destroyed by the fire."
The fire in the 900 block of Wilson Road was reported shortly after 2 a.m. Saturday, Michael Chionchio, assistant state fire marshal, said Sunday.
When firefighters from Brandywine Hundred Fire Company arrived, he said, they found furniture burned around the pool deck.
He asked homeowners in the area to survey their surveillance video for any suspicious activity around the time of the fire and contact the state Fire Marshal's Office at 302-323-5375.
Tips also may be submitted anonymously through Delaware Crime Stoppers, which offers rewards, at 800-847-3333 or www.delaware.crimestoppersweb.com.