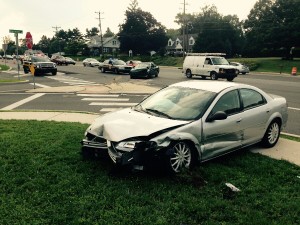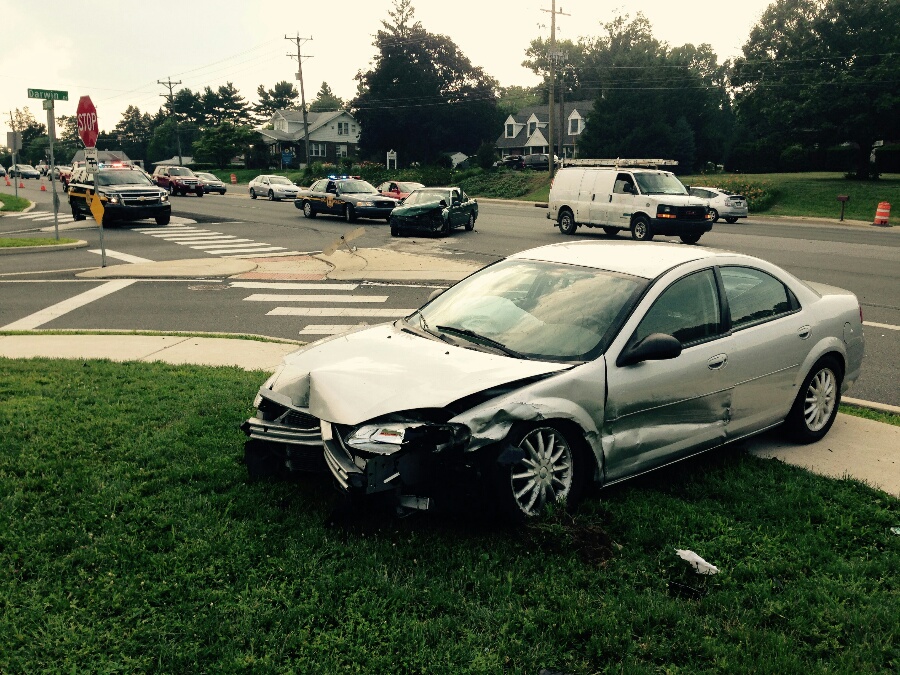 NEWARK, DELAWARE (7/2/2015) Delaware State Police today identified the drivers in a crash that sent four people to Christiana Hospital, including three teenage pedestrians struck by one of the two cars involved east of Newark.
The accident happened about 5:15 p.m. on Capitol Trail (Route 2) at Darwin Drive.
Cristian Zavala-Vazquez, 21, of Newark, was driving a 1993 Honda Accord and was attempting to make a left turn from westbound Capitol Trail onto Darwin Drive.
Police said he drove into the path of a 2006 Dodge Stratus, driven by Ahmad Amini, 88, of Hockessin,  which was eastbound on Capitol Trail.
After the two vehicles collided, the Stratus was forced onto the sidewalk where it then struck the three teenage girls.
Amini and the girls were taken to the hospital with injuries that were not life-threatening, police said.
Zavala-Vazquez was not injured in the crash. He was cited by troopers with inattentive driving.
3 teen girls struck after crash on Capitol Trail near Newark