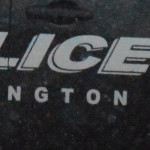 WILMINGTON, DELAWARE (5/20/2015) A man with a gunshot wound to his right leg told police he was shot around 12th Street and Northeast Boulevard during a robbery attempt.
Police were called to Wilmington Hospital about 4:40 p.m. Monday after the man arrived there via personal vehicle.
The victim told officers he was approached by a young, black male who demanded his money, and he was shot when he refused.
Police said they could find no evidence of a shooting in the area and had had no calls about shots fired but they are still investigating.
Anyone with information is asked to call  Detective Joseph Bucksner at 302-576-3620.