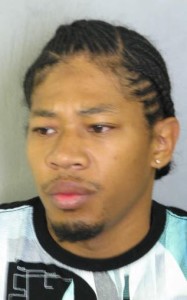 MILFORD, DELAWARE (5/18/2015) A Harrington man is being sought by Milford police on theft charges.
Police have a warrant for 35-year-old George Dale III and are asking for the public's help in locating him.
He is described as 5-feet-10 and about 170 pounds.
Milford police said Dale is known to frequent the Harrington, Dover and Milford areas.
Anyone with information on his whereabouts is asked to contact detectives Dwight Young or John Horsman at 302-422-8081.