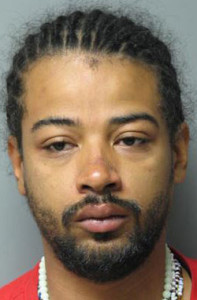 DOVER, DELAWARE (5/18/2015) Dover police arrested two men on drug charges and seized a 9 mm handgun from the vehicle after a traffic stop, city police reported today.
The arrests happened about 3:40 p.m. Sunday at Bay Road and South Little Creek Road.
Officers smelled a strong odor of marijuana coming from the vehicle, Cpl. Mark Hoffman said, then found the loaded handgun and 42 bags of heroin.
Mykal Dempster, 26, of Dover, was charged with carrying a concealed deadly weapon, possession of a weapon and ammunition by a person prohibited,  possession of a firearm while possessing drugs and possession of marijuana.
He was being held at Vaughn Correctional Center near Smyrna in lieu of $46,000 secured bond.
Mark Tolson, 22, of Dover, was charged with possession with intent to deliver heroin and possession of drug paraphernalia.
He was being held at Vaughn in lieu of $20,500 secured bond.