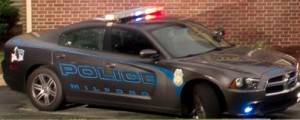 MILFORD, DELAWARE (5/13/2015) A 17-year-old boy was arrested after he posted explicit photos of an adolescent girl on social media, Milford police said Tuesday.
Police said the incident happened at a home in the 100 block of N.W. Second St. The teen was arrested May 6, Detective Dwight Young said.
The boy was charged with two counts of unlawful dealing in material depicting a child engaging in a prohibited sexual act and two counts of possession of child pornography.
In addition to the social media posting, the teen possessed additional explicit photos of the girl, Young said.
He was being held at Stevenson House detention center in Milford in lieu of $84,000 secured bond