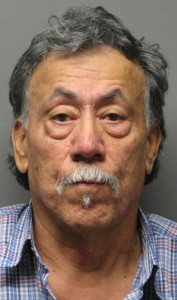 MILFORD, DELAWARE (5/13/2015) A 61-year-old Texas man has been charged with raping two children, Milford police reported Tuesday.
The incidents allegedly occurred at a home in the 200 block of East St. from May 1, 2014, through March 1, 2015.
Francisco Ysaguirre was charged with four counts of first-degree rape with a child under 12 years old, three counts of second-degree rape of a child under 12, continuous sexual abuse of a child, sexual abuse of a child by a person of trust, unlawful sexual contact of a child under 13, sexual solicitation of a child under 18 and endangering the welfare of a child.
"Ysaguirre forced the two adolescent female victims to engage in sexual acts with him on numerous occasions while he was residing at the residence," Lt. Dwight Young said.
Ysaguirre fled to Texas but was apprehended with assistance of U.S. marshals and Wilmington police, Young said.
He was being held at Sussex Correctional Institution near Georgetown in lieu of $1,071,000 cash bond.