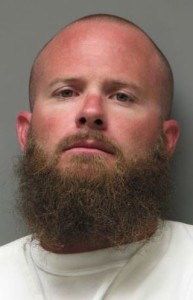 STANTON, DELAWARE (5/9/2015) A Middletown man was arrested after he pointed a gun at two people in another car during a road rage incident near Delaware Park casino, Delaware State Police said this evening.
The incident happened about 11:25 p.m. Friday as two vehicles were northbound on Route 4 (Stanton-Christiana Road) near Delaware Park Boulevard.
Police said a vehicle driven by Donald J. Lavender, 29, swerved into the other lane and cut off a vehicle driven by a 21-year-old Wilmington woman.
She and her passenger, a 28-year-old man from New Castle, began arguing with Lavender. During the argument, police said, Lavender produced a handgun, pointing it at the pair.
He then drove into the Delaware Park Casino parking lot and went inside as the woman called police.
Lavender was taken into custody by casino security officers and then turned over to police.
Police said they found a .22 caliber gun and 67 grams of marijuana in his vehicle.
He was charged with two counts of aggravated menacing, possession of a firearm during commission of a felony, possession of a deadly weapon by a person prohibited, carrying a concealed deadly weapon, possession of marijuana, and possession of drug paraphernalia.
Lavender was being held at Young Correctional Institution in lieu of $77,600 secured bail.