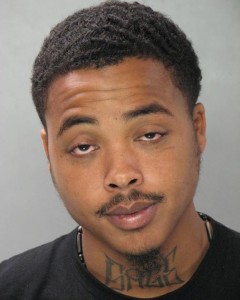 BEAR, DELAWARE (3/17/2015) A suspect has been identified in two robberies of the Artisans' Bank branch in Bear, state police said Monday.
The robberies at 1124 Pulaski Highway (U.S. 40) happened on Oct. 25, 2012, and Jan. 18, 2013.
The suspect was identified as 29-year-old Marece M. Scott, known to have lived in Chester, Pennsylvania, and Philadelphia.
He is wanted on six counts of robbery and two of wearing a disguise during commission of a felony.
Police said he should be considered armed and dangerous.
He was identified through a joint investigation by state police and the FBI.
The robber was armed and wore a mask in both cases, vaulted over the teller counter and demanded cash. He then jumped back over and fled. No one was hurt in either robbery.
Anyone with information is asked to call Detective Daniel Grassi at 302-365-8441 or Special Agent Scott Duffey at 302-218-6252.