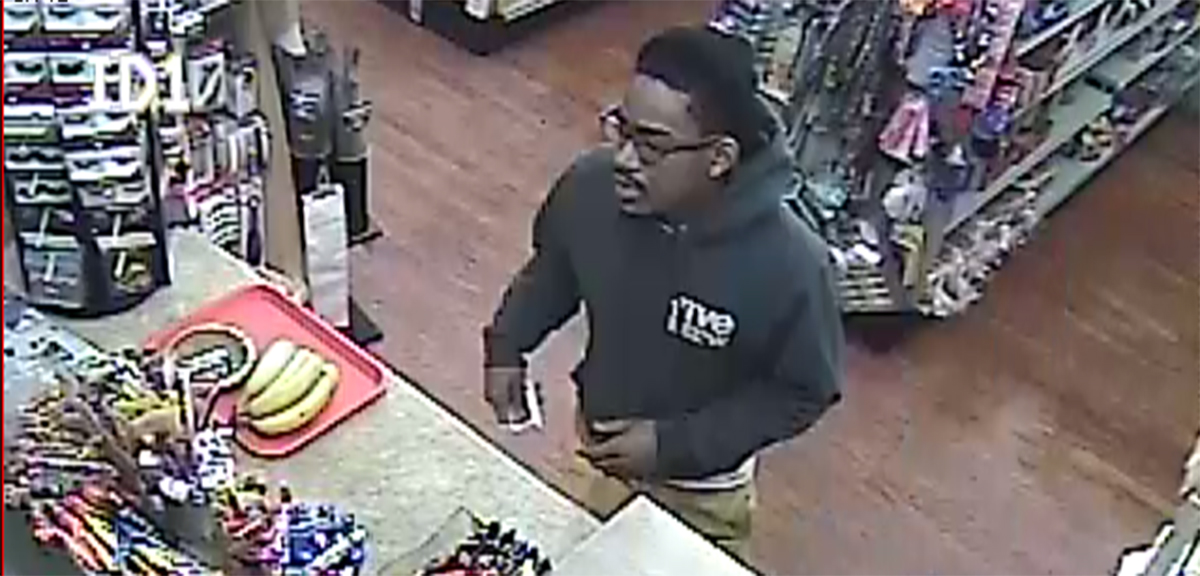 WILMINGTON, DELAWARE (3/5/2015) City police today released a surveillance image of a man suspected of robbing a store last month and asked for the public's help in identifying him.
The robbery occurred about 6:40 p.m. on Feb. 28 at a store in the 800 block of N. Orange St.
Police said a the robber was described as being a black male, 5'06-5'08 in height, wearing a blue hooded sweatshirt , khaki pants, glasses and a knit cap. He approached the counter of the store and grabbed a carton of cigarettes from the clerk and fled.
No weapon was displayed.
If anyone has information on the identity of the man they are asked to call Detective Justin Kreysa at 302-576-3646.