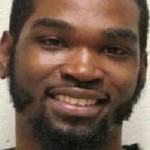 ELKTON, MARYLAND (2/28/2015) A man and woman have been arrested in the slaying of an elderly couple in their home in the Glen Farms neighborhood northeast of Elkton.
Cecil County Sheriff's Investigators said Derrick Lamonte Carroll of Elkton and Ellen Lough of Port Deposit are in custody.
Carroll is in New Jersey awaiting extradition back to Maryland.
Lough is being held in the Cecil County Detention Center. Both face multiple charges.
Detectives are continuing their investigation to identify other suspects in the crime.
Anyone with information is asked to contact Detective Christopher Lewis at christopher.lewis@ccdps.