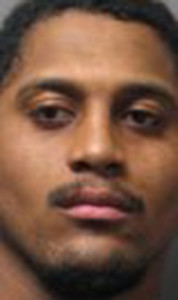 MILFORD, DELAWARE (2/27/2015) A Milford man tried to stab a man and punched a woman during a domestic dispute, city police reported today.
The incident happened Wednesday at a home in the 200 block of N. Walnut St.
Elvin O. Perez-Romero got into an argument with a 57-year-old woman and a 38-year-old man, Detective Dwight Young said.
Perez-Romero was under a court order after a dispute the day before to stay away from the man, Young said.
He said Perez-Romero tried to stab the 38-year-old with a knife but the woman stepped in and took the knife away.
Perez-Romero then used an eating fork to try to stab the woman but was unsuccessful, then punched her in the face, Young said.
He was charged with aggravated menacing, possession of a deadly weapon during commission of a felony, noncompliance with bond conditions and assault.
He was being held at Vaughn Correctional Center near Smyrna in lieu of $31,000 secured bond.