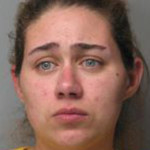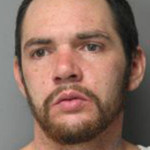 DOVER, DELAWARE (2/26/2015) City police are seeking a Woodside East couple in connection with a residential burglary in the first block of River Chase Drive.
The burglary happened between 9 a.m. and 9 p.m. Feb. 19, Lt. Mark Hoffman said Wednesday.
The residents discovered the theft of a laptop computer and 60-inch television when they returned from a hospital visit.
Hoffman said a witness saw Amanda and Obed Delgado inside the home when the resident was away.
Amanda Delgado is a member of the victim's extended family, Hoffman said, and had stayed with him the night before. But the resident made her leave when he went to the hospital appointment.
The resident found footprints in the snow at a window where the burglars entered.
Amanda Delgado, 26, and Obed Delgado, 27, both of the 100 block of Boyd Road, are sought on burglary, theft and conspiracy charges, Hoffman said.