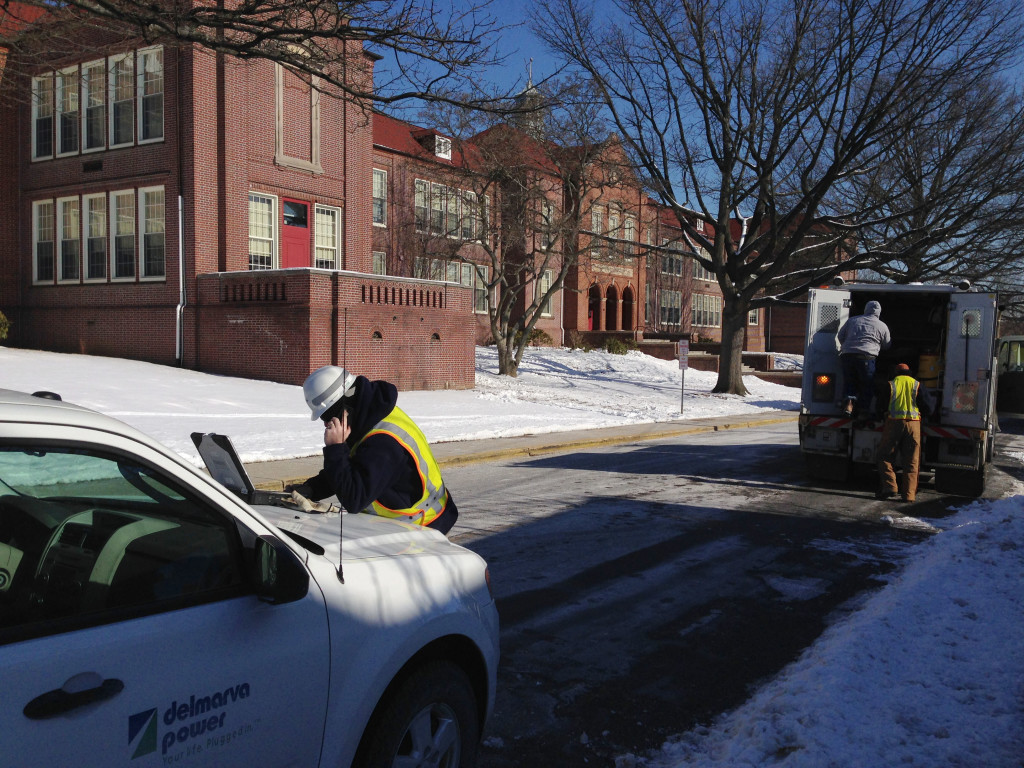 WILMINGTON, DELAWARE (2/18/2015) Nearly 400 students at Harlan Elementary School were evacuated this morning due to a gas odor and the school will remain closed for the day, authorities said.
Wilmington Fire Department responded to the school at 3601 N. Jefferson St. about 8:20 a.m. and a gas leak was discovered in the basement area.
The students were taken to P.S. duPont Middle School at 701 W. 34th St. and firefighters began ventilating Harlan.
Wilmington Fire Chief Anthony Goode says there are no known injuries. Firefighters were checking nearby homes.
Delmarva Power crews are on the scene working to repair the gas leak.
Fire officials said parents will be able to pick up their children at P.S. duPont.