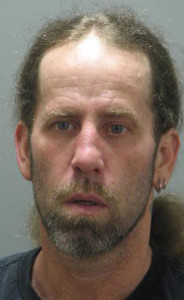 WOODSIDE EAST, DELAWARE (2/14/2015) A Kent County man was arrested Friday after a two-month investigation into drug sales at his home, state police said.
Dewayne L. Medler, 44, of Pepper Drive east of Woodside, was taken into custody just before 10 a.m.
Police said a search of his home found 90 baggies of heroin, more than $600 cash and a stolen 12-gauge shotgun.
Medler was charged with manufactures, delivers, or possesses with the intent to manufacture, deliver a controlled substance, possession of a controlled substance in a Tier 1 quantity, possession of a destructive weapon, possession of a weapon with a removed, obliterated or altered serial number, possession of drug paraphernalia and receiving a stolen firearm.
He was being held at Vaughn Correctional Center near Smyrna in lieu of $16,500 secured bond.
The federal Drug Enforcement Agency assisted in the arrest.