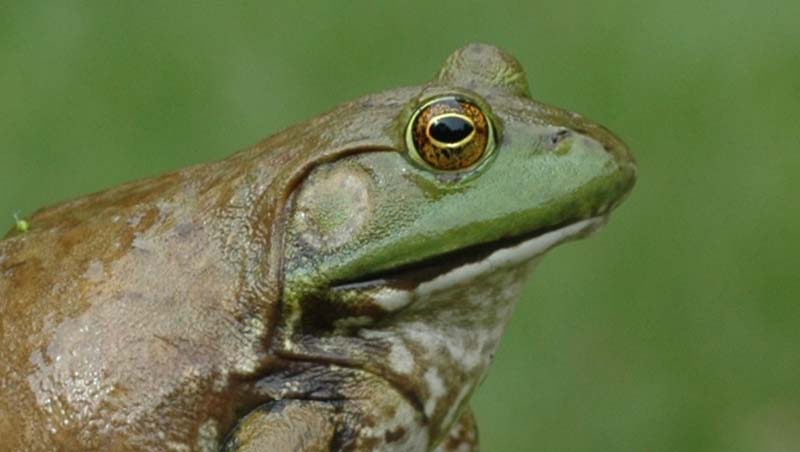 DOVER, DELAWARE (2/8/2015) Volunteers are needed to learn frog calls and count the amphibians across the state.
Volunteers need a car and must be willing to remain along roadsides at designated times for two to three hours on three nights between February and July. The nights chosen are weather dependent and the project will continue for at least three years.
The volunteers will record the species heard and general number of frogs calling, and then enter the data into a national database online.
The Division of Fish & Wildlife will hold an orientation meeting for volunteers from 1 to 3 p.m. Saturday, Feb. 21, at the Aquatic Resources Education Center, 4876 Hay Point Landing Road (Route 9) east of Smyrna.
The Delaware Amphibian Monitoring Program volunteers will conduct frog-calling surveys on 17 routes throughout all three counties, with the greatest need for volunteers in Sussex County.
"Frogs, toads and other amphibians have received more attention over the last few years as scientists and the public have become increasingly alarmed over amphibian declines and diseases. Because amphibians are aquatic for at least part of their life cycle, they serve as important indicators of water quality and other environmental factors," said Wildlife Biologist Holly Niederriter of the Division of Fish & Wildlife's Species Conservation and Research Program.
The orientation, conducted by Niederriter and Jim White of the Delaware Nature Society, includes a discussion of Delaware's 18 frog species, their habitat and where in the state they are most likely to be found. Volunteers will learn the calls of different species, and will be provided with a training CD and other materials upon selection of a survey route.
Preregistration for the orientation is encouraged but not required. To preregister, or to find out more about volunteering for the program, contact Vickie Henderson, Division of Fish and Wildlife, Species Research and Conservation Program, at 302-735-8657, or email Vickie.Henderson@state.de.us.
Information is also available by visiting the Delaware Amphibian Monitoring Program webpage and the national project website, www.pwrc.usgs.gov/naamp/.
Delaware's monitoring program began in 1997 and is part of the North American Amphibian Monitoring Program. The program is funded in part by donations to Delaware's Nongame Wildlife Fund.