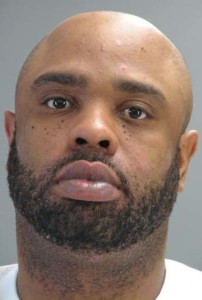 SOUTH ST. GEORGES, DELAWARE (2/7/2015) Troopers arrested two out-of-state men and seized 4.6 pounds of cocaine after they stopped an SUV for speeding on Route 1, state police said Friday.
The incident happened about 8 p.m. Wednesday in the southbound lanes near the Biddle's Corner toll plaza.
Troopers smelled marijuana coming from the Cadillac Escalade, then found the cocaine in a duffel bag on the back seat as well as $1,500 in suspected drug proceeds, police said.
The driver, Dashin J. Simmons, 34, of Brooklyn, New York, and passenger Derrick E. Sanders, 34, of Stroudsburg, Pennsylvania, were charged with possession of a controlled substance in a Tier 5 quantity, delivery of a controlled substance, conspiracy and possession of marijuana. Simmons also was charged with speeding.
They were being held at Vaughn Correctional Center near Smyrna in lieu of $72,000 secured bail.