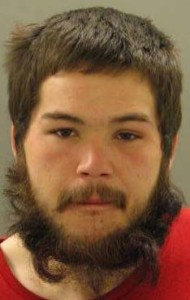 BEAR, DELAWARE (2/7/2015) A 23-year-old Bear man has been charged with stealing packages left at homes, New Castle County police said Friday.
Duncan Smith, of the 200 block of W. Plover Drive in Sparrow Run, was arrested Thursday in the Amberfield neighborhood after a package theft was reported in the 200 block of Auckland Drive.
Officers spotted Duncan walking and knew him from a previous case, Officer First Class Tom Jackson said.
Duncan fled but officers captured him after a brief chase, Jackson said.
Duncan was linked to a previous package theft through surveillance video released by police on Jan. 26 and also to another incident where he fled from officers, Jackson said. Duncan also had outstanding warrants.
He was charged with resisting arrest, escape, misdemeanor theft, conspiracy and trespassing.
Duncan was held at Young Correctional Institution in Wilmington in lieu of $5,500 secured bail.