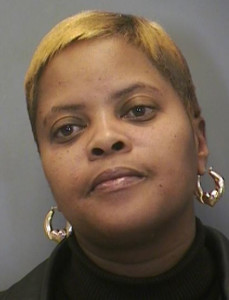 NEWARK, DELAWARE (2/6/2015) A woman was charged with vehicular assault and DUI after her van struck the rear of a state trooper's patrol car after he stopped her on I-95, police said this morning.
The incident began about 10;30 p.m. after police received reports of a green Ford Windstar van operating in a reckless manner on southbound I-95 near Route 273, Master Cpl. Jeffrey Hale said.
A trooper spotted the van at the service area and attempted to stop it by activating the emergency lights on his marked patrol car, but the van didn't stop.
At one point the van struck a guardrail on the left side but then continued south, Hale said.
As the van neared the Newark toll plaza, the trooper pulled in front of it and the driver, later identified as Vanessa Wilson, 54, of New Castle, finally stopped the van but then accelerated into the rear of the police car, Hale said.
The trooper was then able to take her into custody without incident.
The male trooper, whose name was not released, was taken by ambulance to Christiana Hospital for treatment of injuries not considered life-threatening, Hale said. No one else was hurt.
He said a search of Wilson found a small amount of crack cocaine. In addition to the vehicular assault count, she was charged with driving under the influence of alcohol and drugs, failure to stop at the command of a police officer, possession of a controlled substance and failure to maintain a lane of travel.
Bail information was not available.