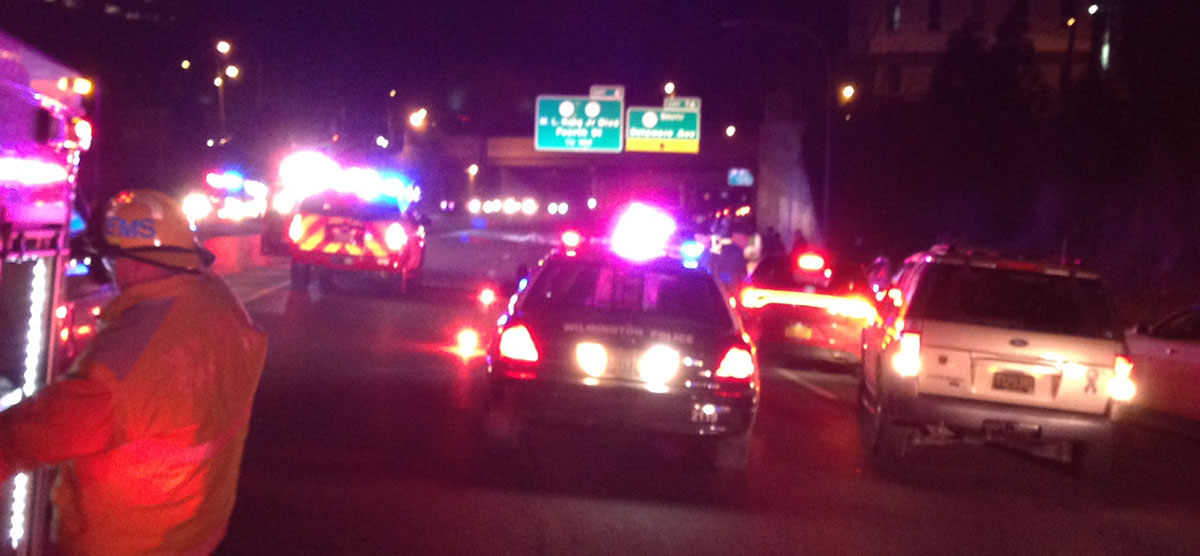 WILMINGTON, DELAWARE (1/31/2015) A pedestrian was killed in an accident with a vehicle on southbound I-95 in Wilmington tonight, state police report.
The accident about 9:10 p.m. closed southbound lanes in the area of Delaware Avenue, with traffic being diverted off the highway at Exit 7B, Master Cpl. Jeffrey Hale said.
The road has since been reopened.
State police are investigating the accident.