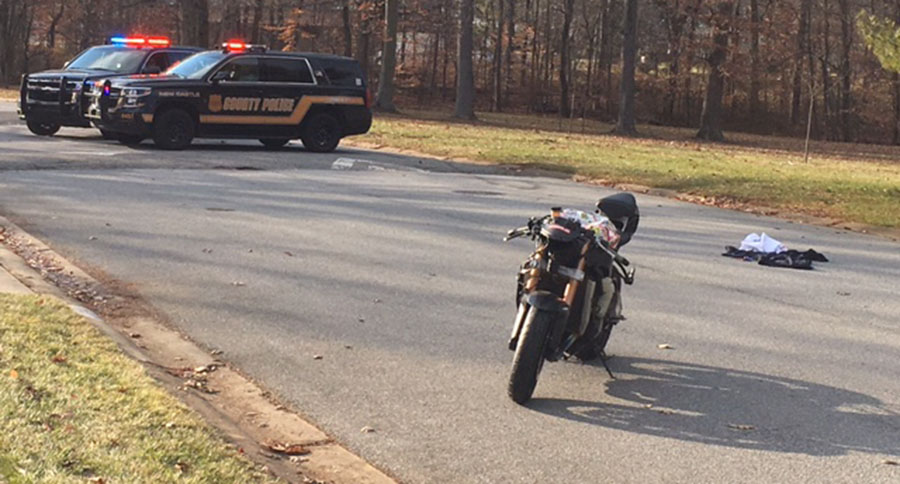 BRANDYWINE HUNDRED, DELAWARE (12/28/2017) A 55-year-old man was injured in a Brandywine Hundred motorcycle crash on Wednesday, authorities said.
The crash happened about 12:35 p.m. in the 2000 block of Longcome Drive.
The man injured was riding alone at the time and was not wearing a helmet.
He sufferered head, facial, arm and shoulder injuries, said Paramedic Senior Cpl. David J. McKinney Jr.
The victim was taken to Christiana Hospital in Stanton on a Claymont Fire Company ambulance. McKinney said he was in stable condition.
The crash is under investigation by New Castle County police.