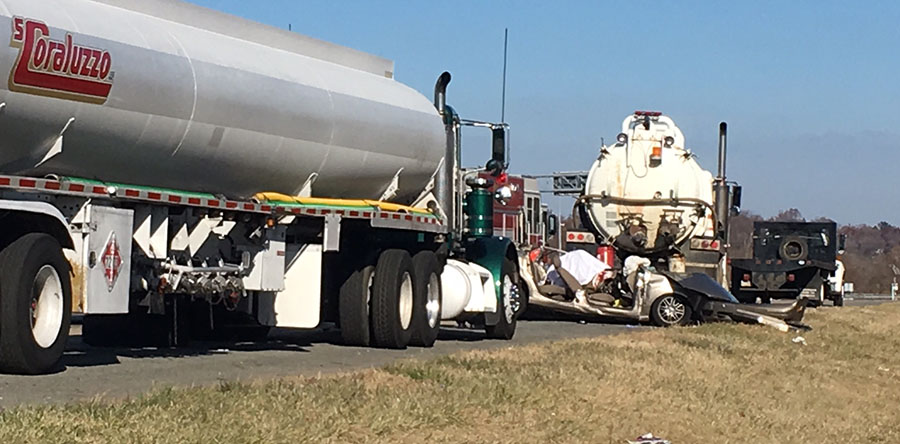 WILMINGTON, DELAWARE (12/4/2017) The names of two people killed in a crash on Interstate 495 on Friday were released today by Delaware State Police.
The crash happened shortly before noon when a front tire blew out on a northbound tractor-trailer just north of the 12th Street ramp.
Police said Virginia Brice, 56, of Wilmington, who was driving a 2005 Ford Focus, was killed along with her front seat passenger, 81-year-old Charles Butcher of Wilmington.
Brice was pronounced dead at the scene and Butcher died later at Christiana Hospital in Stanton.
A 13-year-old boy who was a passenger in the rear seat suffered serious injuries and was being treated at the hospital.
Brice had swerved her car in the middle lane to avoid the tire that became separated from the rim of the tractor-trailer after the blowout. In swerving, police said, she struck a northbound 2014 Nissan Altima in the left lane. Brice then lost control of the Focus and the car slid sideways, striking a disabled waste tank truck on the right shoulder before coming to a stop.
The Altima came to a stop in the median. Police said the 23-year-old woman driving it was not hurt.
The driver of the tractor-trailer also was not injured.
Tractor-trailer overturns on I-95 ramp