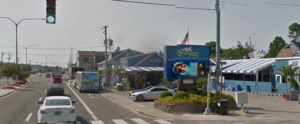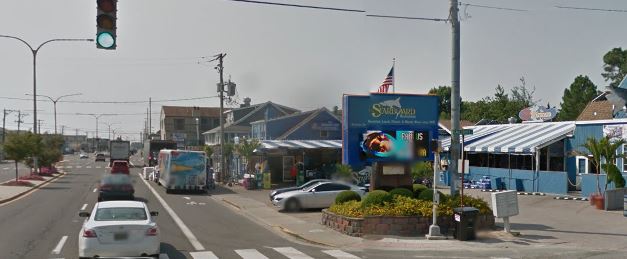 DEWEY BEACH, DELAWARE (10/22/2017) Two men standing with their bicycles along Route 1 in Dewey Beach were killed Saturday when they were struck by an SUV, the Delaware State Police said.
The crash happened about 5 p.m. in front of The Starboard bar and restaurant, about 100 feet south of Saulsbury Street.
The men killed, James D. Walton, 53, and Richard G. Chittick 58,were both from Washington, D.C.
Police said a 61-year-old New York man was northbound on Route 1 (Coastal Highway) driving a 2017 Chevrolet Suburban when he suffered an acute medical event and blacked out.
The SUV crossed into the southbound lanes and accelerated toward the restaurant, where the two men were standing while straddling their bicycles. One man was on the shoulder and the other on the sidewalk.
Both attempted to move out of the way but were struck by the front of the SUV. The Suburban then struck a utility pole, severing it at ground level, police said.
The SUV continued into the restaurant parking lot, where it struck an unoccupied 2015 Jeep Wrangler and came to a stop.
Both victims were pronounced dead at the scene.
The driver of the SUV, whose name wasn't released by police, was taken by ambulance to Beebe Healthcare's hospital in Lewes.
Police said neither impairment nor distraction is believed to be a factor in the crash.
State police are investigating the crash along with Dewey Beach police. No charges have been filed.
Anyone with information is asked to call Cpl. N. DeMalto at 302-703-3267
Route 1 was closed about five hours as police investigated.
Woman struck, killed on Route 1 near Frederica