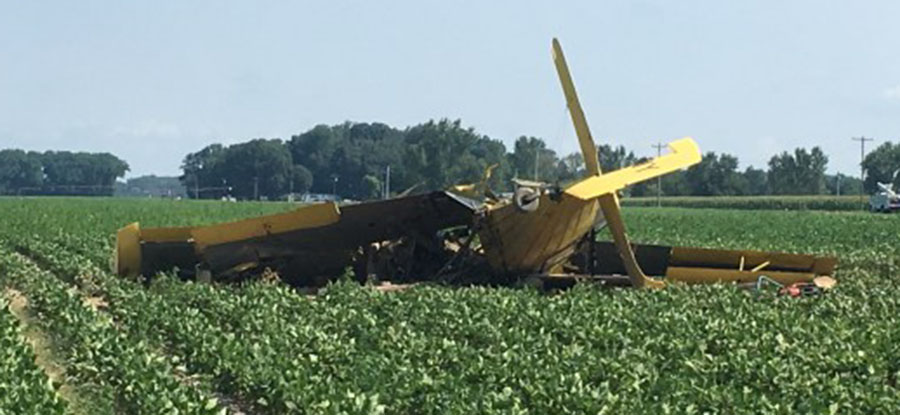 SANDTOWN, DELAWARE (7/19/2017) A pilot was taken to a hospital in critical condition after a crop-dusting plane crashed in a bean field this morning north of Sandtown, the Delaware State Police said.
The crash happened about 9:20 a.m.
Robert E. Waring, 52, of Carlisle, Pennsylvania, was piloting a 1964 Grumman G-164 fixed-wing single-engine crop duster over a cornfield in the 900 block of Mahan Corner Road (Papen Farms).
"After spraying the corn, Waring began to pull the plane up and clipped some electrical wires on the west side of the roadway. This caused the pilot to lose control of the aircraft and crash into a bean field on the west side of Mahan Corner Road," Master Cpl. Gary Fournier said.
Waring was extricated from the aircraft by members of the Marydel Fire Company and taken by ambulance to Bayhealth Kent General Hospital in Dover before being flown to Christiana Hospital in Stanton.
Delaware Department of Natural Resources and Delaware Department of Agriculture responded due to the pesticides and insecticides carried on the aircraft.
Waring. flying for Air Enterprises LLC, was the only one aboard the crop duster.