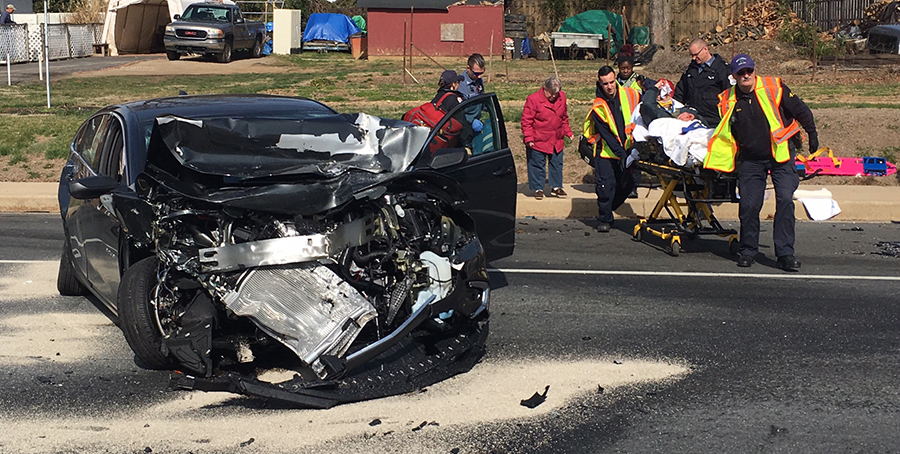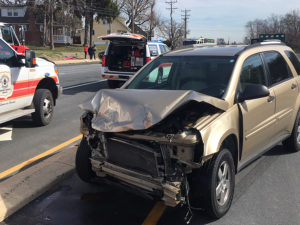 NEWARK, DELAWARE (3/13/2017) Two people were injured in a crash today involving three vehicles, with one of them going the wrong way on Capitol Trail (Route 2) east of Newark, the Delaware State Police said.
The collision happened just before 11 a.m. west of Parke Avenue.
A 1997 Nissan Pathfinder SUV was eastbound in the westbound lanes at high speed when it struck the front of a 2017 Chevrolet Malibu sedan stopped on the westbound shoulder, police said.
The impact sent the Malibu into the left lane of westbound Capitol Trail, where it was struck by a 2007 Chevrolet Equinox SUV.
The driver of the Pathfinder, Steven Dericco, 48, of Newark, was treated for serious injuries at the scene by New Castle County paramedics, then taken by ambulance to Christiana Hospital in Stanton.
John Morrison, 92, of Elkton, Maryland, who was driving the Malibu, also was treated by paramedics and taken to Christiana by ambulance.
Nancy Lavigne, 49, of Wilmington, who was driving the Equinox, was not injured, police said.
"Alcohol use on the part of Dericco is being considered as a factor in the crash," Master Cpl. Jeffrey R. Hale said.
Police are still investigating and no charges have been filed.