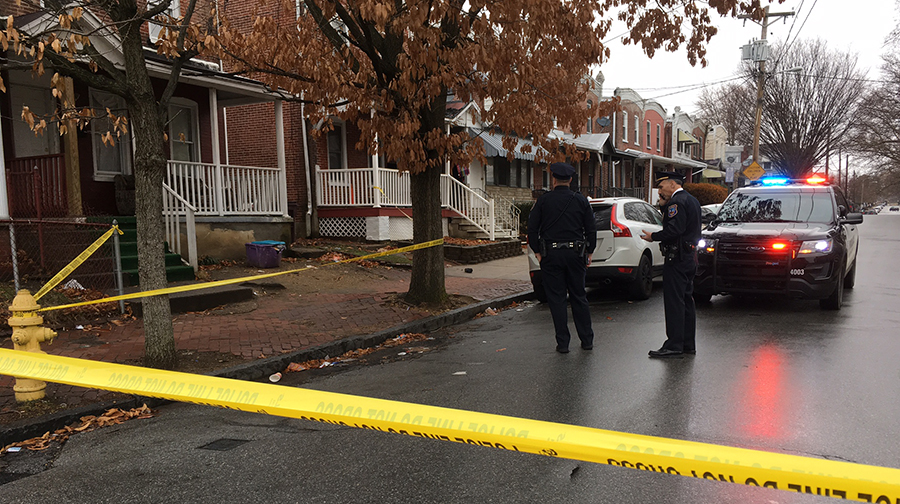 WILMINGTON, DELAWARE (1/22/2017) A barking dog led to the discovery of a man suffering a gunshot wound, according to reports from the scene. He later died at a hospital.
City police were first called to the 2300 block of Jessup St. about 6:30 a.m. for a report of shots fired.
But their search of the area found no signs of a shooting.
About two hours later, a family in the 2300 block of Pine St. let their dog out and it began barking incessantly. When they investigated, they found a man lying in the alleyway and bleeding profusely.
Police were summoned and the man was taken to Christiana Hospital in Stanton, where he was pronounced dead.
Detectives were still on the scene more than an hour later and several streets were closed as they investigated.
Mayor Purzycki getting outside help to curb gun violence