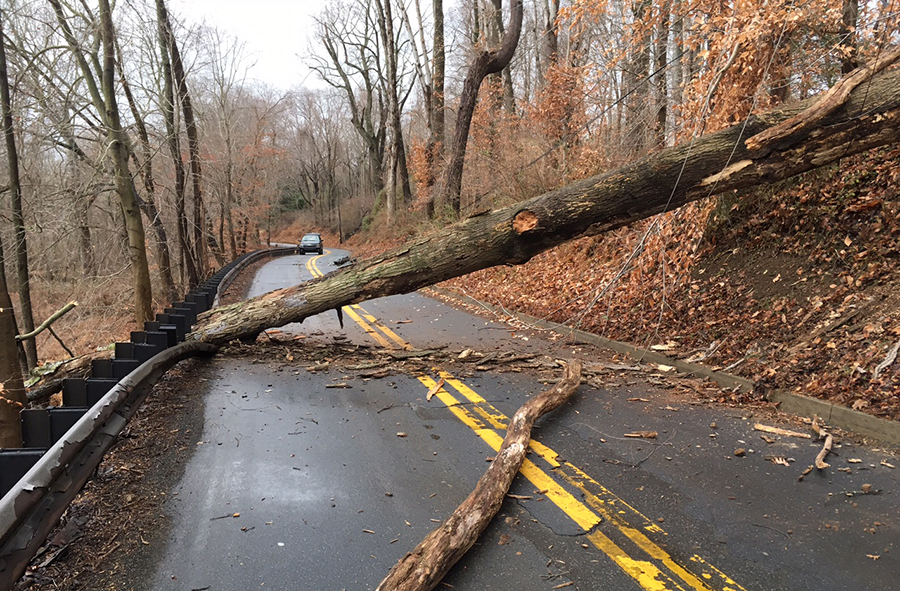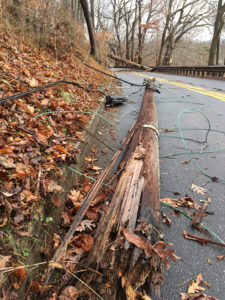 DELAWARE (12/18/2016) Winds gusting as high as 52 mph across Delaware this afternoon caused caused tree and power line damage.
The National Weather Service reported the 52 mph gust at 3:13 p.m. near Hazlettville in western Kent County. A 48 mph gust was reported at New Castle County Airport at 2:08 p.m.
At 6:50 p.m., Delmarva Power reported about 60 customers still without electric service in New Castle County.
The winds heralded a sharp drop in the temperature, with a low in the 20s expected overnight and a high Monday predicted to be in the mid-30s with sunny skies.