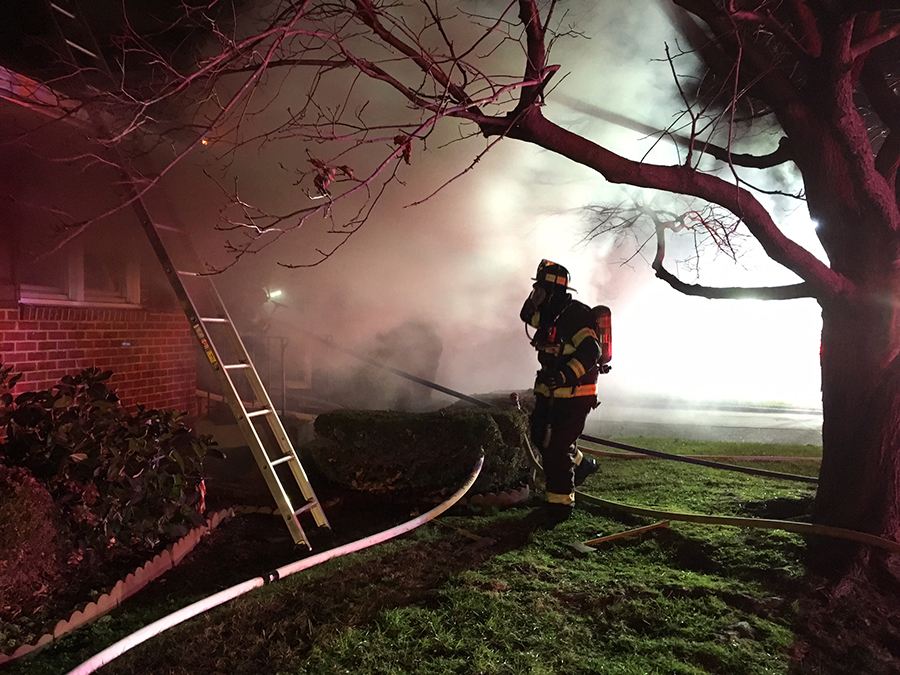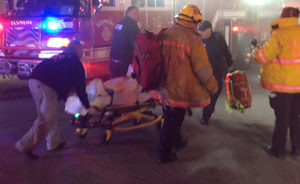 WILMINGTON, DELAWARE (11/20/2016) An elderly woman was injured when fire heavily damaged a home in the Middleboro Manor neighborhood west of Wilmington this evening, according to reports from the scene. Several cats perished in the fire.
The fire in a single-family home was reported shortly after 9 p.m. in the 400 block of Mary Ann Ave.
When Five Points Fire Company arrived, the elderly woman had safely escaped the house. She was taken by ambulance to Christiana Hospital for treatment of smoke inhalation.
Firefighters from Elsmere, Minquas, Cranston Heights, Mill Creek and Belvedere fire companies also responded, as well as Wilmington Fire Department.