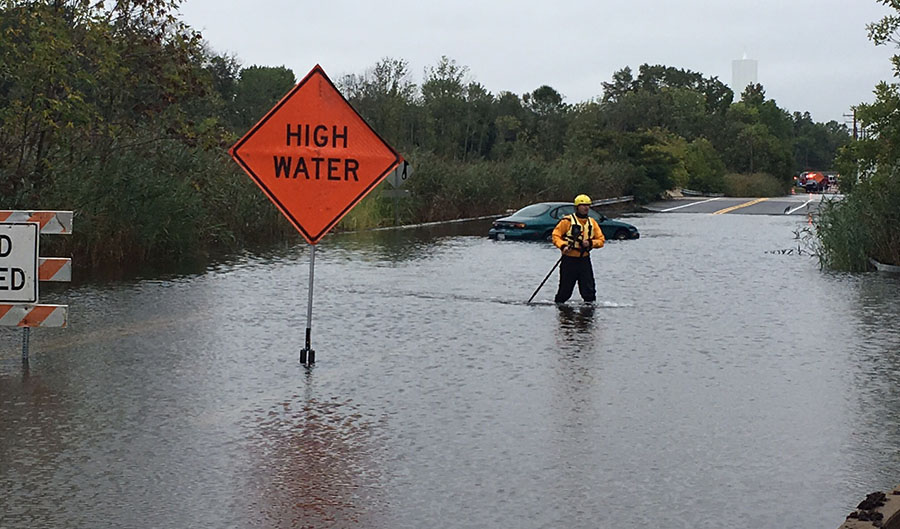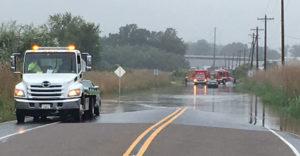 DELAWARE (9/30/2016) Flooding from heavy rains continued to keep many roads closed in low areas across the state today, especially in Sussex County, where 13.8 inches of rain fell in the Harbeson and Milton areas.
A flood warning from the National Weather Service remains in effect until 3 p.m. today for Sussex County and until 2:30 p.m. for Kent County.
The weather service also warned of coastal flooding at high tide times on Delaware River and Bay, the Atlantic Coast and the inland bays.
In Kent County, the weather service said 10.75 inches of rain was measured west of Milford.
Authorities warned motorists not to drive through flooded areas.
Several school districts in Sussex County canceled classes today due to the flooding.